About
Moorestown Garden Club
History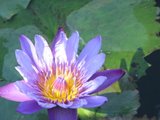 In 1954, a group of women who were members of the Garden Department of the Moorestown Women's' Club decided to become independent. Their goals were to become an active working gardening group with clear intentions of educating the public about horticulture and nature. They became the Moorestown Garden Club.
In the mid-1950s, the MGC joined the "federation" of garden clubs—the Garden Club of New Jersey. This provided participants the opportunity to attend horticultural, floral, and landscaping seminars which are requirements for becoming flower and horticultural judges and landscaping critics. Our club is fortunate to have many women who have excelled and received such honors.
We support many educational events to include Standard Home and Garden shows, Garden Walks, and participation in the Philadelphia Flower Show.
We volunteer and financially support many projects, some of which include gardening at the Community House, garden education at the public library, senior citizens tours and programs, the Junior Garden Club, community wreath-making, and holiday decorating. We award an annual scholarship and continue the upkeep of the Evelyn K. Seaton Memorial Gazebo and Garden at Strawbridge Lake.
Proceeds generated from events held by the MGC further our civic work.
In 2019
The Moorestown Garden Club celebrates 65 years
of community beautification and service!